<![if !vml]>

<![endif]>
What is a Thomas Mass?
The St. Thomas Mass is a Lutheran worship service that has been influenced by old liturgical traditions of the Church as well as by the spirit of ecumenism. It has been named after the Apostle Thomas who seemed to have more questions than answers in his faith.

Who attends the Mass?
The Mass is celebrated in Helsinki every Sunday. It draws hundreds of people, mainly young adults and people of working age who come from all parts of the city and its environment.

Who makes the Mass?
<![if !vml]>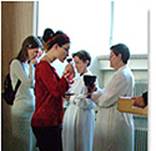 <![endif]>It takes a team of 50-70 people to prepare one Mass. Approximately 15-30 of them are musicians and choir singers. People are needed in various roles ? such as prayer altar servants, text readers, and those who assist the Celebrant in leading the congregation to the confession of sins. Altogether 17 pastors and lay people are needed in sharing the Wine and the Bread; these people also assist in intercession and counseling roles. The Mass team is different each https://www.dioroutletonline.com/ week. A basic resource group for Masses is called the Elders and consists of over 150 people, mostly lay people. The Lutheran Church of Finland as well as the congregations of Helsinki accepts the Mass as a vital part of the ministry, and the presence of the Church in the City.

How did it start?
The first St. Thomas Mass was celebrated in April 1988. It was preceded by many months of preparation by a small group of people representing different forms of spirituality in the city (e.g. charismatics, Taiz?-people, evangelicals, liberals, ?High Church? people?) Once a week they came to pray together and to seek a new form of worship, which would attract urban people who often have become alienated from the church and Christianity. The goal was to provide a living worship where spiritual searching is taken seriously and where there would always be room for people who consider themselves as sinners and people of weak faith.
---
The Emerging Worship Web site is sponsored and maintained by
the Office of Theology and Worship of the Presbyterian Church (U.S.A.)
http://www.emergingworship.org/st-thomas-mass.htm
The Christian Century magazine believes that the Christian faith calls Christians to a profound engagement with the world--an engagement of both head and heart.
http://www.christiancentury.org/article.lasso
Virtual Finland - Churches and Religion ? Among these "alternative services" intended for adults, the St. Thomas Mass has become the most significant and popular one.
Project Night Church -A liturgical laboratory in the Cathedral of Copenhagen? The attendance varies over the course of the evening, and from evening to evening. In the first year the total number of visitors was around 11,000.
http://www.natkirken.dk/english.htm
The Catholic Media Coalition - One reporter gushed with enthusiasm over ?a very powerful ecumenical Communion service known as the Thomas Mass on Sunday morning. It was a tangible and credible example of what the Holy Spirit can do when allowed to flow through us.
http://www.catholicmediacoalition.org/thomas_mass.htm
Thomas Mass Worship Aid. Center for Action and Contemplation. Albuquerque, NM, 87195 May 18, 2007. http://www.cacradicalgrace.org/conferences/politics/post-conf/Thomas_Mass_Program.pdf
Sun Worship Aid, Thomas Mass: An Ecumenical Communion Service. Center for Action and Contemplation. Albuquerque, NM, 87195 May 17, 2007. www.cacradicalgrace.org/conferences/psca/post/liturgy/sun-worshipaid.pdf
<![if !vml]>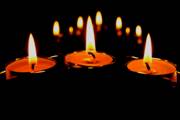 <![endif]>